The equatorial mount with GoTo functionality is not necessarily a must-have.  Sometimes you just want to have a quick look at the moon or the planets, search for a comet or observe large areas of the sky with a suitable refractor. In this case, an uncomplicated and quickly available azimuthal mount is fits the bill.
The new Twilight I AZ from Explore Scientific is just such a mount. It accommodates telescopes with a weight of up to eight kilograms – which is quite strong for a mount of this class.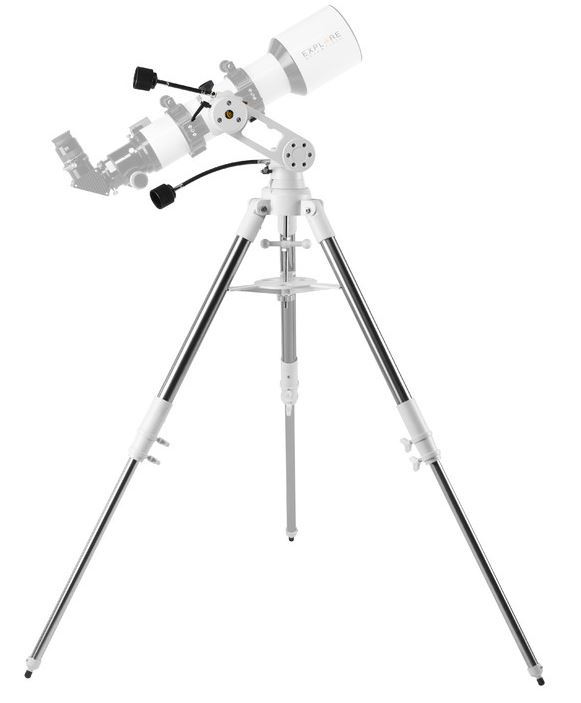 Moving to the desired objects is a simple task: With just one lever each you can loosen the clamps of the elevation and the azimuth axis and quickly move the telescope. Once you have retightened the clamps, you use the two flexible shafts and the precision worm gear for fine tuning and tracking.
The mounting saddle accommodates telescopes with a prism rail, compatible with the very popular Vixen standard. With the enclosed Allen key, the mount arm can be adjusted to optimize the viewing height of your optical system and to make sure that the telescope will not hit the tripod leg. Speaking of tripods: the Twilight I AZ comes with a steel tripod with extendible legs and an eyepiece tray.
The mount Twilight I AZ is currently available for a price of 279 Euro – an excellent price for a mount of this quality!