Eyepieces from the Explore Scientific:  82° Series offer a large 82° visual field with a good view and exceptional manufacturing quality. They are waterproof and filled with argon gas. This prevents dust infiltration and internal lens fogging, as well as guaranteeing a high level of reliability. An excellent long-term investment!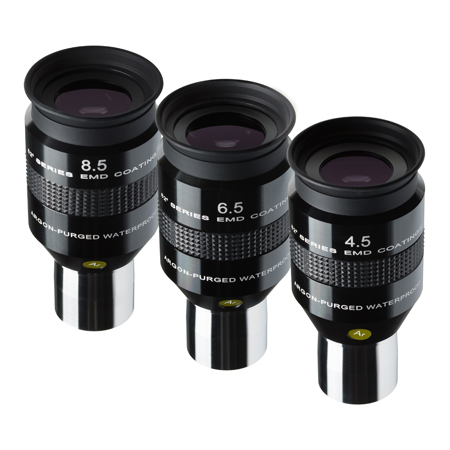 We offer all models in this series with the following focal lengths and barrel diameters:
A major advantage of these eyepieces is the exceptionally high image definition, which is clearly noticeable even when observing planets and the Moon.
Further advantages of the 82° Series:
Large pupillary distance for comfortable viewing, even for spectacles wearers!
High edge definition even on fast telescopes
Patented EMD tempering for maximum contrast
Carefully blackened lens edges to avoid reflections
Eyepieces from this series are parfocal
Stainless steel barrel with conical safety groove
Dust cap and carry bag included
All Series 82° eyepieces can be found here in our shop.