In order to safely observe the Sun, you need certified special filters, which provide enough protection from its intensive radiation, including the high proportion of UV radiation. Such filters are available for various optical instruments and are placed in front of the lens.
In the 10×42 EclipSmart, the manufacturer, Celestron, has created binoculars with this filter already pre-installed.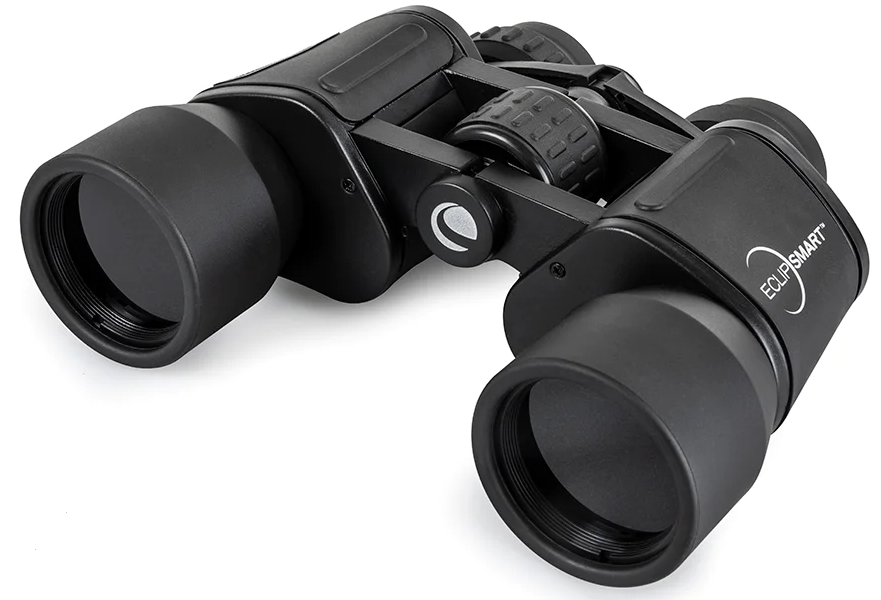 The benefits are clear and easy to see:
The ergonomic binoculars are always close at hand and can be kept in your car, for example. They also fit easily in your luggage when travelling to see the next solar eclipse.
Solar observers can routinely follow developments in sunspots.
The 10×42 binoculars' optics are powerful enough to be used for this purpose. Mounted on a tripod, the binoculars can reveal their full strengths.
The inbuilt filter cannot accidentally fall off and is protected against damage. This is not only important for solar observers, but also for outreach work carried out by observatories.
The 10×42 EclipSmart binoculars are exclusively designed for solar observations. This is why they are listed in the shop as a solar telescope.