You look for suitable gifts for stargazers? These gift ideas will most definitely be appreciated.
If you order by Sunday 25 March, we ship promptly and your delivery will arrive by Easter (only stock items)!

1. Omegon N 76/700 AZ-1 telescope
A mere photograph can never replace actually looking up into the night sky. The 76/700 AZ-1 Newtonian telescope lets you experience the starry night sky 'live' with your own eyes. This small entry-level telescope can provide both children and adults with their very first experience of observing the Moon and planets. This telescope is just itching to give you your first view of the Moon – and now for 69.90€ instead of 99.00€.
Or alternatively you can order our extensive starter set, which additionally includes a star map, book and Moon filter – all for 99€ instead of 129€.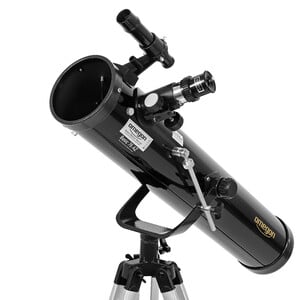 2. Omegon Universe2go hand planetarium
Experience the stars without needing a star chart or book – and still learn everything. This has become possible with the Universe2go star viewer. Download the app, insert your smartphone and you'll see constellations, planets and galaxies – with pictures and names are superimposed onto the field of view. And your personal astronomy guide will tell you everything worth knowing about the night sky. You don't need the holodeck on the Starship Enterprise if you have Universe2go with Augmented Reality! Get yours now: Buy Universe2go now for only 49.90 Euros – with FREE shipping worldwide.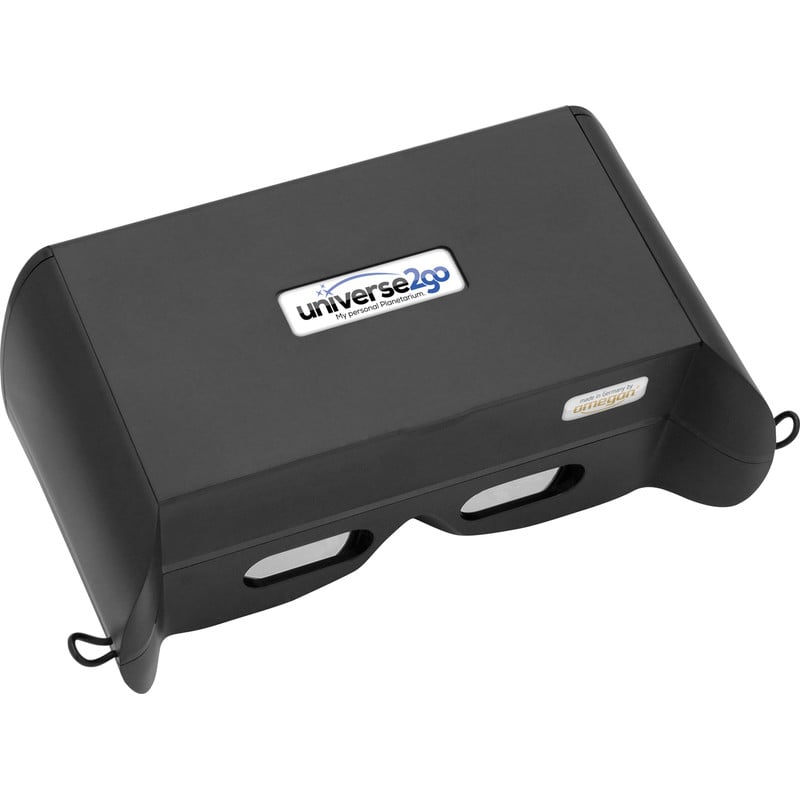 3. Panoramic poster of the Milky Way
The Milky Way in your own living room or in your child's bedroom – this poster lets you enjoy a view of our Galaxy in a panoramic view that is 150cm across. The poster is printed on both sides – one side lets you float into the remote distance, letting the starry night sky take you over, while the other side shows the same photograph but with constellations and labels included – making this poster not only beautiful, but also educational. Now only 24,90 Euro.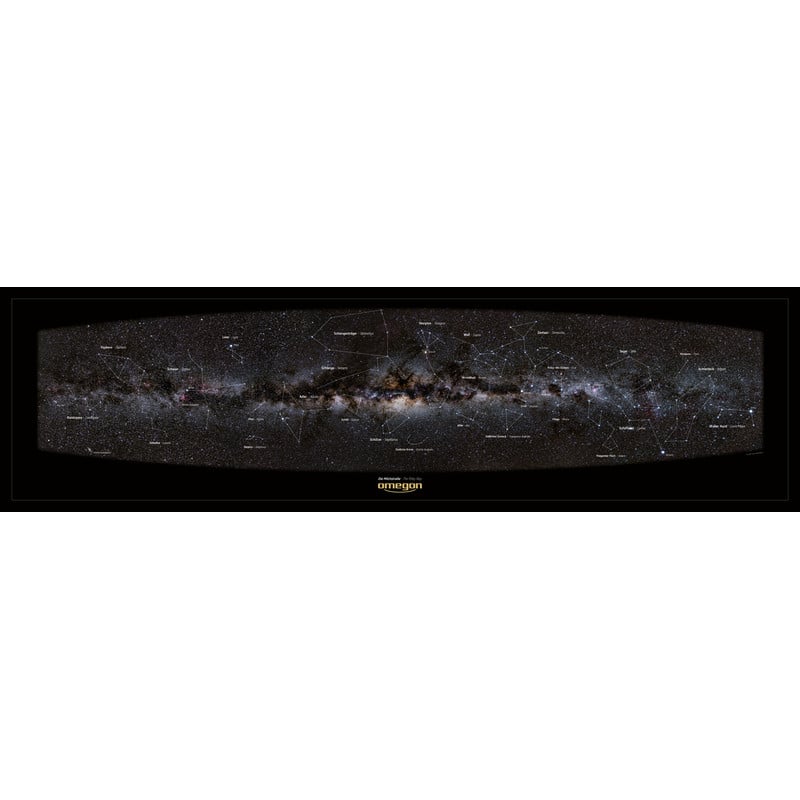 4. Kala antique design pocket sundial
A perfect gift for astronomers – a pocket sundial designed to look like an antique. When batteries fail in other devices, this instrument continues working perfectly. You only need the Sun for telling the time. This pocket sundial also looks really classy, seeming to date from a time before electricity or computers. It tells the local time extremely accurately. Now only 39,90 Euro instead of 42 Euro.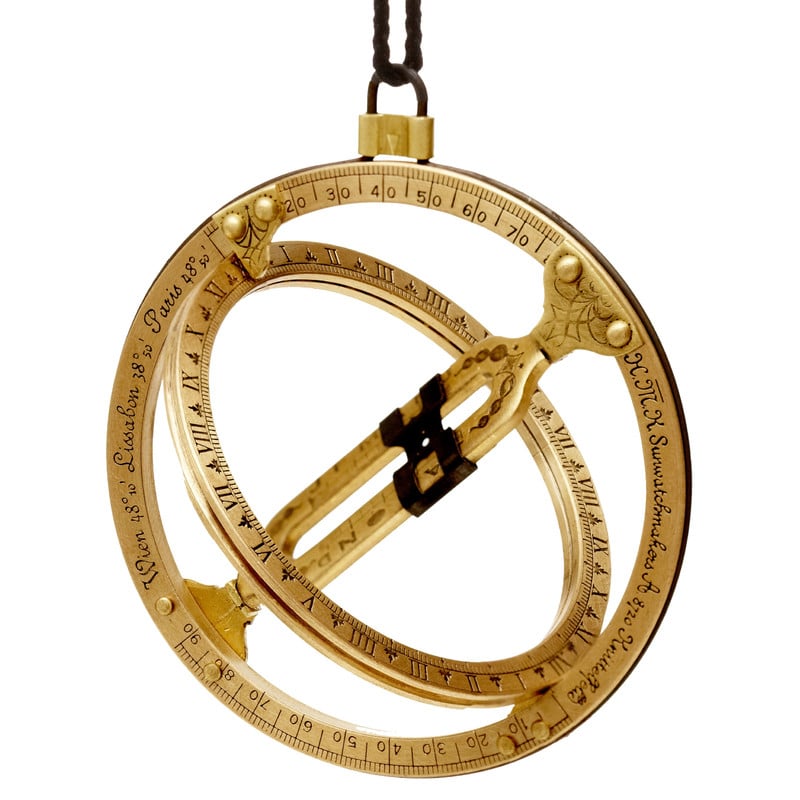 5. Genuine NWA 7986 Moon meteorite
Why not give someone an actual piece of the Moon as a present? – surprise friends, acquaintances and relatives. You have the chance here of acquiring a real piece of Moon rock NWA 7986. Sample sizes vary between 7 and 14mg. This rock was ejected from the Moon by a meteoric impact and subsequently fell to Earth (the NWA in its name means North West Africa), or more precisely, fell in the Sahara. Only about 40kg of lunar meteorites exist in total worldwide and only 1/3 of these are commercially available. Only 12.2g of NWA 7986 exists! We guarantee the authenticity of this Moon rock. Now only 24,90 Euro.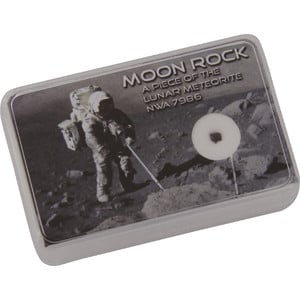 6. Sky Publishing Pocket Sky Atlas
Small, handy and full of detail – the Pocket Sky Atlas. Perhaps you have already observed the usual astronomical objects and are looking something new? This atlas will help you locate it. It includes more than 30,000 stars down to mag 7.6 and 1,500 deep-sky objects, including 675 galaxies. This atlas lets you really extend your knowledge and experience of the night sky – for visual observing away from the usual 'run-of-the-mill' objects. Now only 26,90 Euro.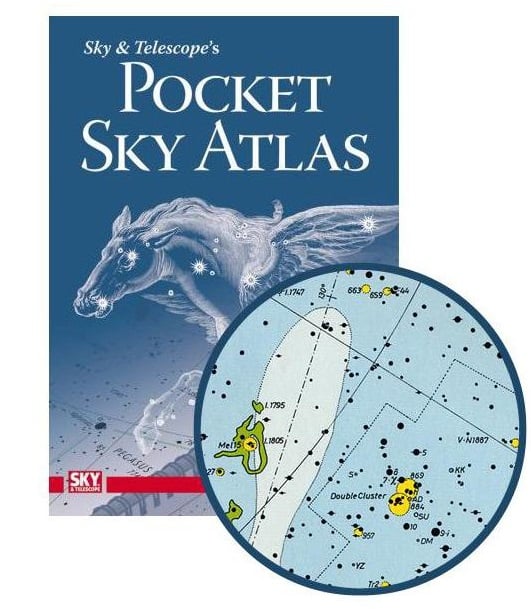 7. GeoSafari motorised Solar System orrery
How does the Solar System actually work? Why do the inner planets orbit faster than the outer ones? This motorised solar system orrery will show children exactly how the planets move around the Sun. And what is really special is that, in no time at all, you can turn the model into a small planetarium that projects constellations onto the ceiling. Now only 38,00 Euro.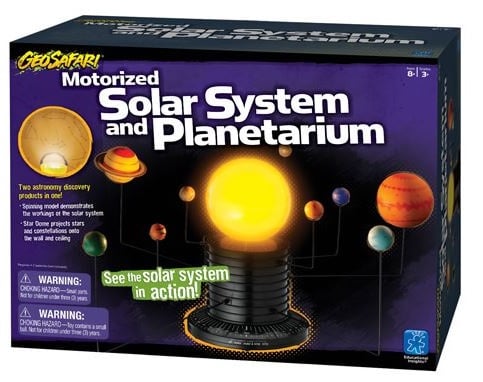 8. Könitz astronomy knowledge mug
Astronomy, physics, chemistry, biology, mathematics and many other subjects – Könitz ceramic 'knowledge mugs' from Germany combine fun with scientific facts. The lovingly and classically designed collection of facts combined with the large capacity of these mugs make them very popular with scientists and anyone interested in science. Now only 16,90 Euro.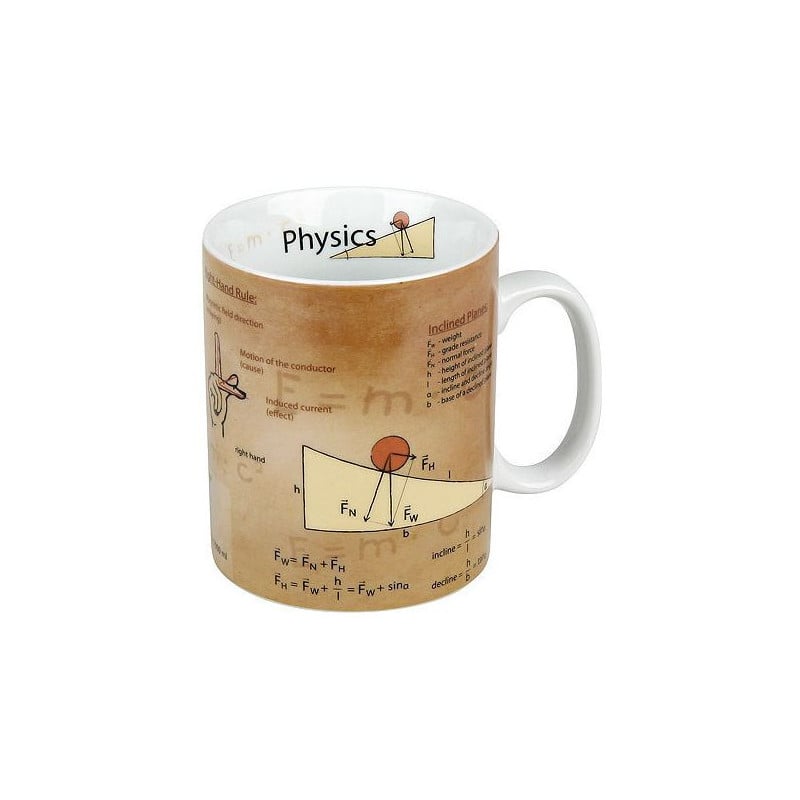 9. Sega Toys Homestar Pro original home planetarium
See 60,000 glittering stars from the night sky on your ceiling – imagine that you could observe the night sky while sitting comfortably on the couch. The Homestar high-resolution 3 Watt LED home planetarium turns this dream into reality – it simulates the rotation of the night sky and faithfully reproduces how it appears over the course of a year. Two interchangeable projection discs are included that show the fixed stars of the night sky in the northern hemisphere as we see them in real life. Now only 119,00 Euro.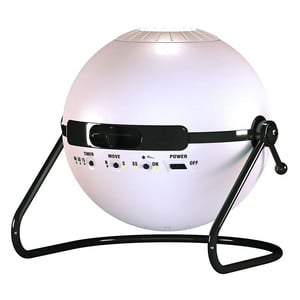 10. Daye Turner BETEIGEUSE men's analogue silver watch – with dark brown leather strap
BETEIGEUSE in the 'Love Planetary' wristwatch collection is a classic design that harmoniously melds form and function. This multi-function watch is not only captivating with its dynamic and sporty look, but is also flexible and modern in its functionality. Men's wristwatches from DAYE/TURNER have been lovingly developed in Germany with great attention to detail. The minimalist dial has its own specially developed typeface which defines the style of this brand. Now only 149,00 Euro.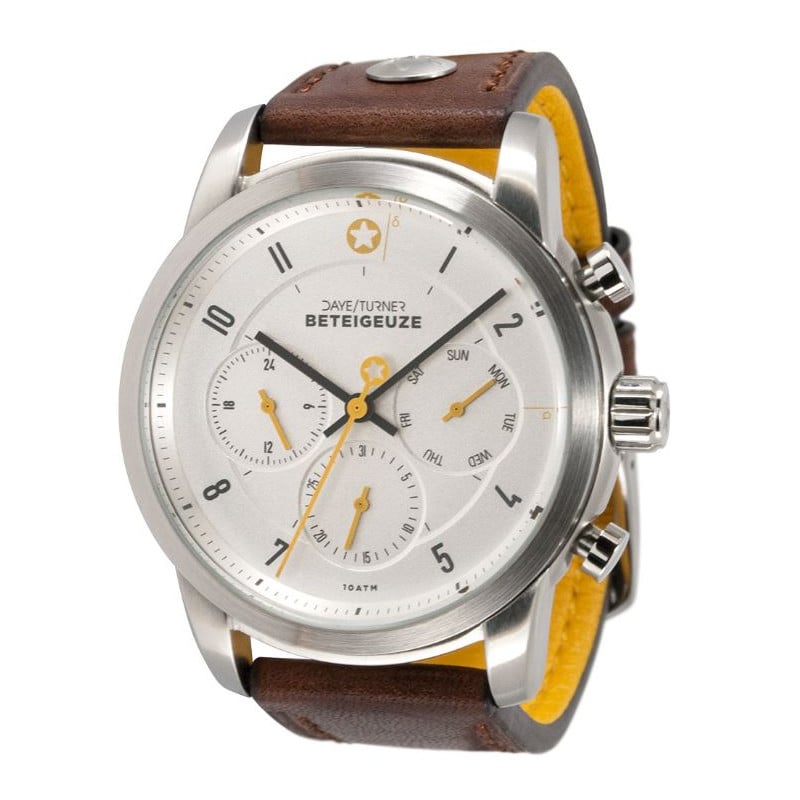 If you order by Sunday 25 March, we ship promptly and your delivery will arrive by Easter (only stock items)!