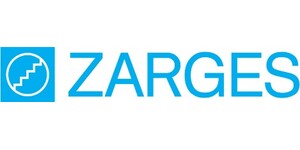 ZARGES is the specialist for series products made of light metal and customer-specific solutions. With continuous product improvement and regular product innovation, ZARGES is one of the best known and most popular manufacturers of logistics systems worldwide.
ZARGES products are in use worldwide - e.g. on expeditions in South America, on German Army missions in Afghanistan, at concerts by musicians, motorcycle rallies in Africa, and much more.
More about Zarges
Zarges was founded in Stuttgart in 1933 as the first light metal construction company in Europe. In 1939 it moved to Weilheim. The Zarges Group operates in the three sectors of climbing technology, logistics equipment and aluminium systems and has an annual turnover of 340 million Euros. Zarges exports to 60 countries, with the foreign share of its sales at approximately 50%.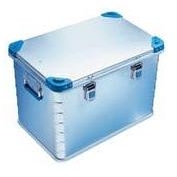 Zarges is a specialist in series products and customer-specific solutions primarily made of light metal. They keep ahead of the competition via continuous product improvement and regular product innovation, making them a market leader in Europe.
The core products are manufactured in-house. Know-how, flexibility and costs determine the vertical range of manufacture, while at the same time great care is taken to protect the environment and resources.
(Zarges Eurobox 40703)
Employees
A key factor in Zarges's success is its workforce of approximately 1,500 dedicated employees. Modern work organizations, performance-based pay and decision-making powers all work to create motivation. The cooperative management style of the company is based on trust and promotes the qualification of employees, invests in education and training and offers professional and personal development opportunities.
Furthermore, employees are involved in the economic success themselves and shareholders' invested capital earns interest in line with the market.
Quality
For Zarges, quality is not just an empty buzzword, but a philosophy that has always been and still is leading the way for the company's development.
Most of the products help both the safety of people and the environment.
Safety when working on ladders and scaffolding.
Safety during repair and maintenance of electrical systems.
Safety during ascent and descent below ground.
Safety during transport and handling of heavy loads.
Safety with packing, storing and transportation of dangerous goods.
Safety when used under sanitary process conditions due to GMP-compliant design of ZARGES packaging and pallets.
Safety during cleaning and maintenance work with ZARGES façade vehicles and facade lifts.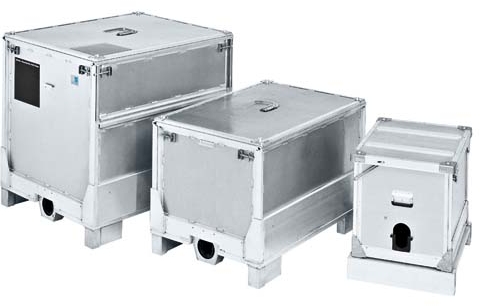 A high level of safety requires high quality. And that's why uncompromising approach to quality is part and parcel of the corporate strategy. The quality of both products and services is at the very highest level.
Ongoing quality control at every stage of production is routine at ZARGES. The quality and safety of ZARGES products are tested and approved by major standards institutions worldwide.