Whoever looks through an apo for the first time is usually thrilled. Twin stars, star clusters or planets: for these objects, an apo – without any doubt – takes the pole position. The two best-sellers from Omegon are the 102 mm and the 127mm Triplet apos – part of our product range since 2010! Now they have been revised and considerably improved. And best of all: The price has not been changed.
Just learn what has been changed to make this equipment more impressive than ever for amateur astronomers: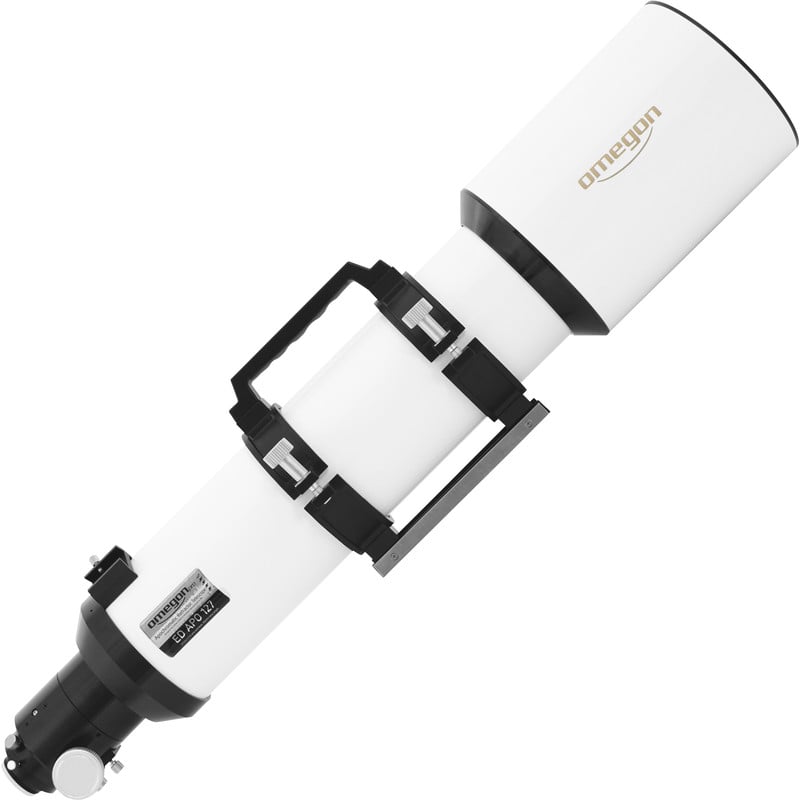 1. Adjustable lens cell
In the past telescopes were obviously adjusted, but any re-adjustment was very difficult. At least, you really needed to know what you were doing. This has now changed! We have developed a completely new and temperature compensating lens cell, which makes adjusting as simple as riding a bike – okay, maybe almost as simple. Four adjustment and fixing screws help you to adjust the eyepiece. This is easily done with an open end spanner, using the North Star as a reference.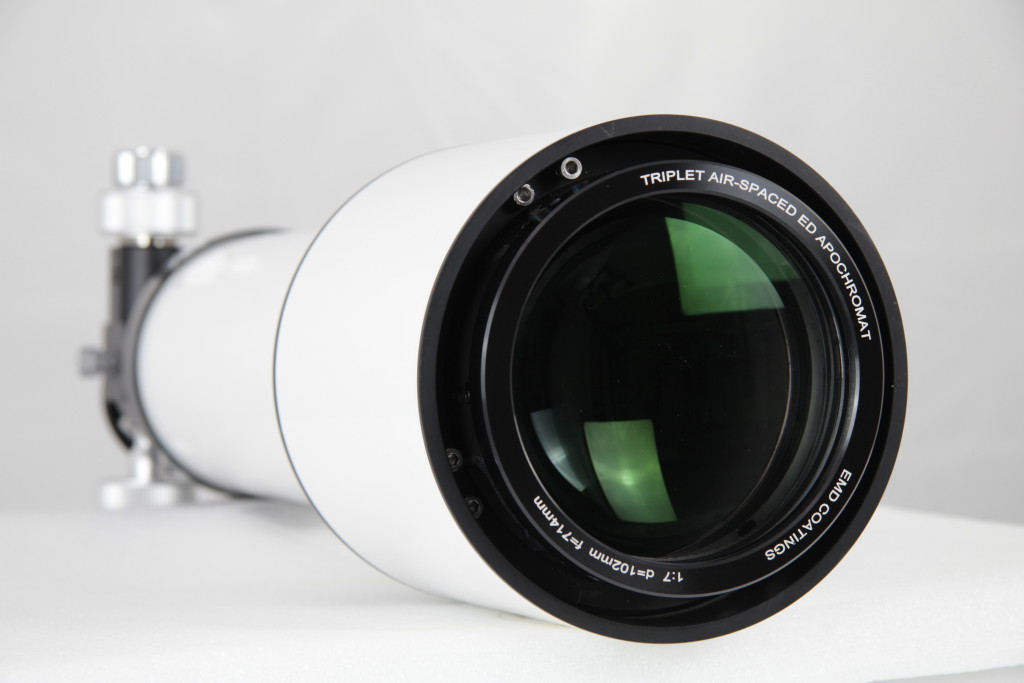 2. Finder base
The finder base with double-T profile was swapped for a standard Vixen-style base. You can now mount almost any finderscope or LED finder. This gives you more freedom of choice, because in the past only a few models fitted correctly.
3. Suitable for binocular attachments
Not everybody uses them, even though they really elicit a WOW-effect during observation. Binoculars allow you to watch with two eyes and give you plastic impressions. They are particularly fantastic for watching the Moon and planets. For problem-free use of a binocular the tube has been slightly shortened to provide more focusing space for the connection. Now you can use a binocular with diagonal mirror.
4. Reinforced prism rail
During the constant assembly and disassembly of a telescope, the prism rail suffers a lot. The screws of the mount repeatedly dig into the soft aluminium and leave scratches and sometimes even deep notches. We have now reinforced the prism rail of your apo with a stainless steel plate, so that it can still be used for many years to come. Scratches and deep notches are a thing of the past.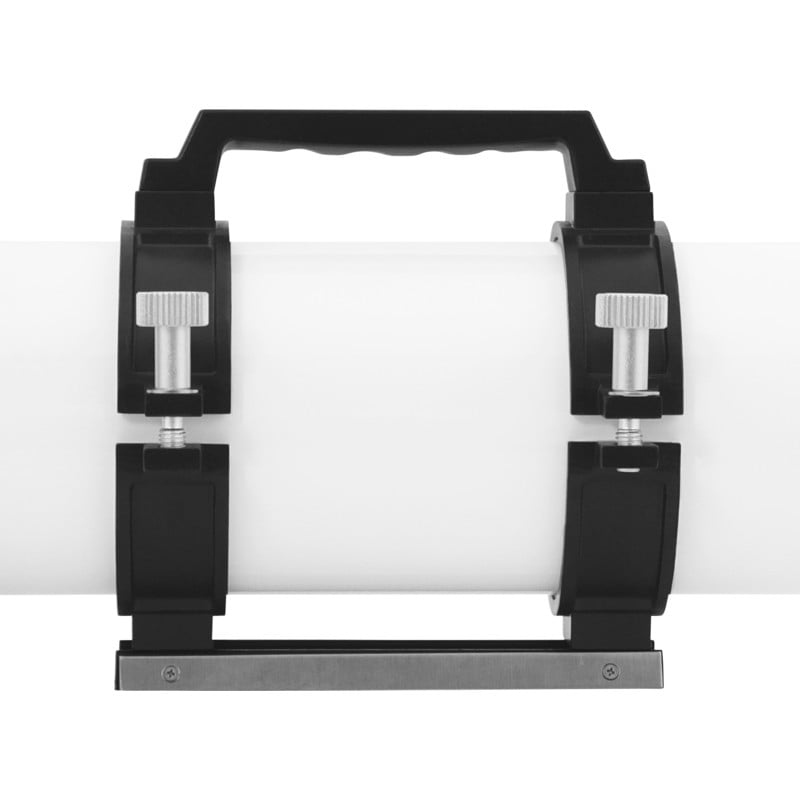 5. Retractable dew-shield
The dew-shield is now extendable and retractable and no longer attached.
By the way: Each apo now comes with a measurement protocol as a standard. Furthermore, we check the adjustment of each telescope and include a test image of the adjustment. But did you know, that, on request, we will also check your telescope on our optical bench? From the star test in autocollimation up to the interferometric test.