Astroshop was in Paisley, Scotland, to construct a 3-Meter ScopeDome Observatory.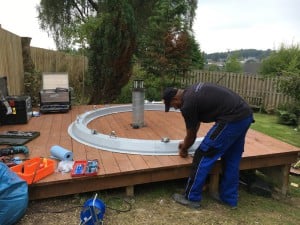 Reaching the property was a challenge.  Several pieces of the observatory had to be carried across the adjacent golf course.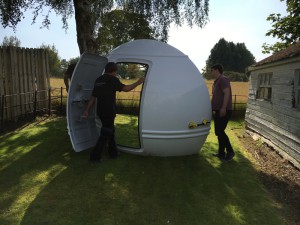 The observatory was one of the few that the team mounted onto a wooden base.  The column for the telescope was, of course, installed separate from the base.